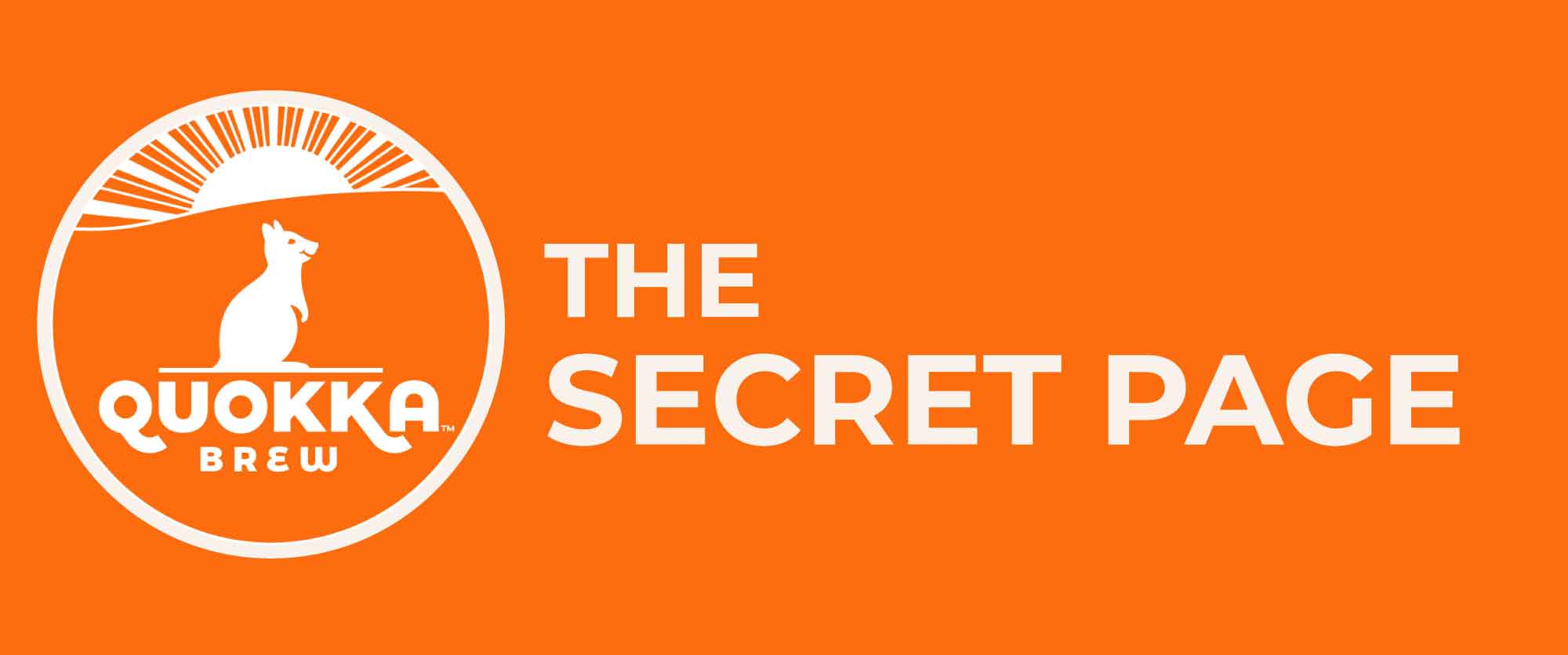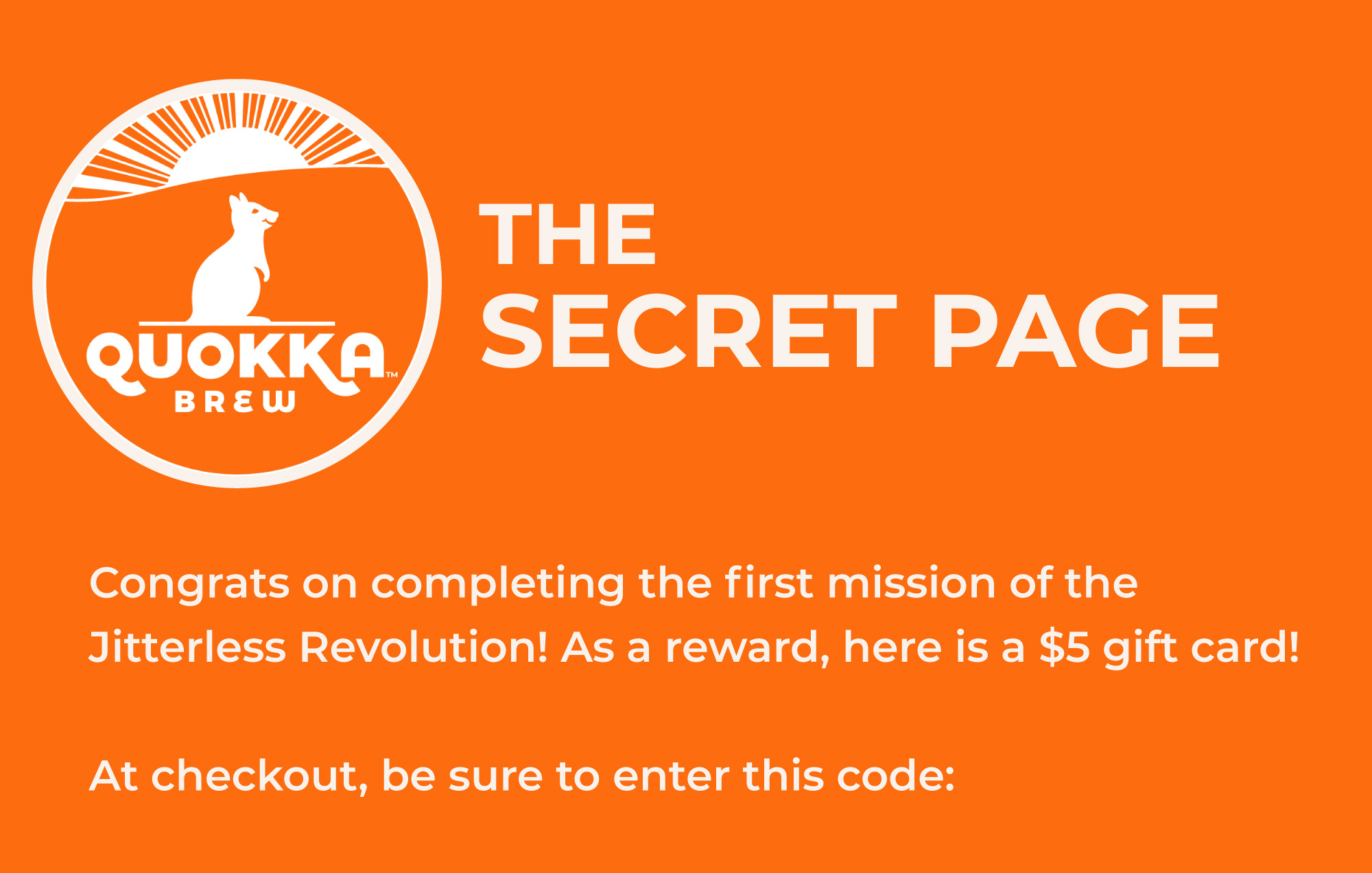 Congrats on completing the first mission of the Jitterless Revolution! As a reward, here is a $5 gift card!
At checkout, be sure to enter this code:
*Code only valid until April 11th*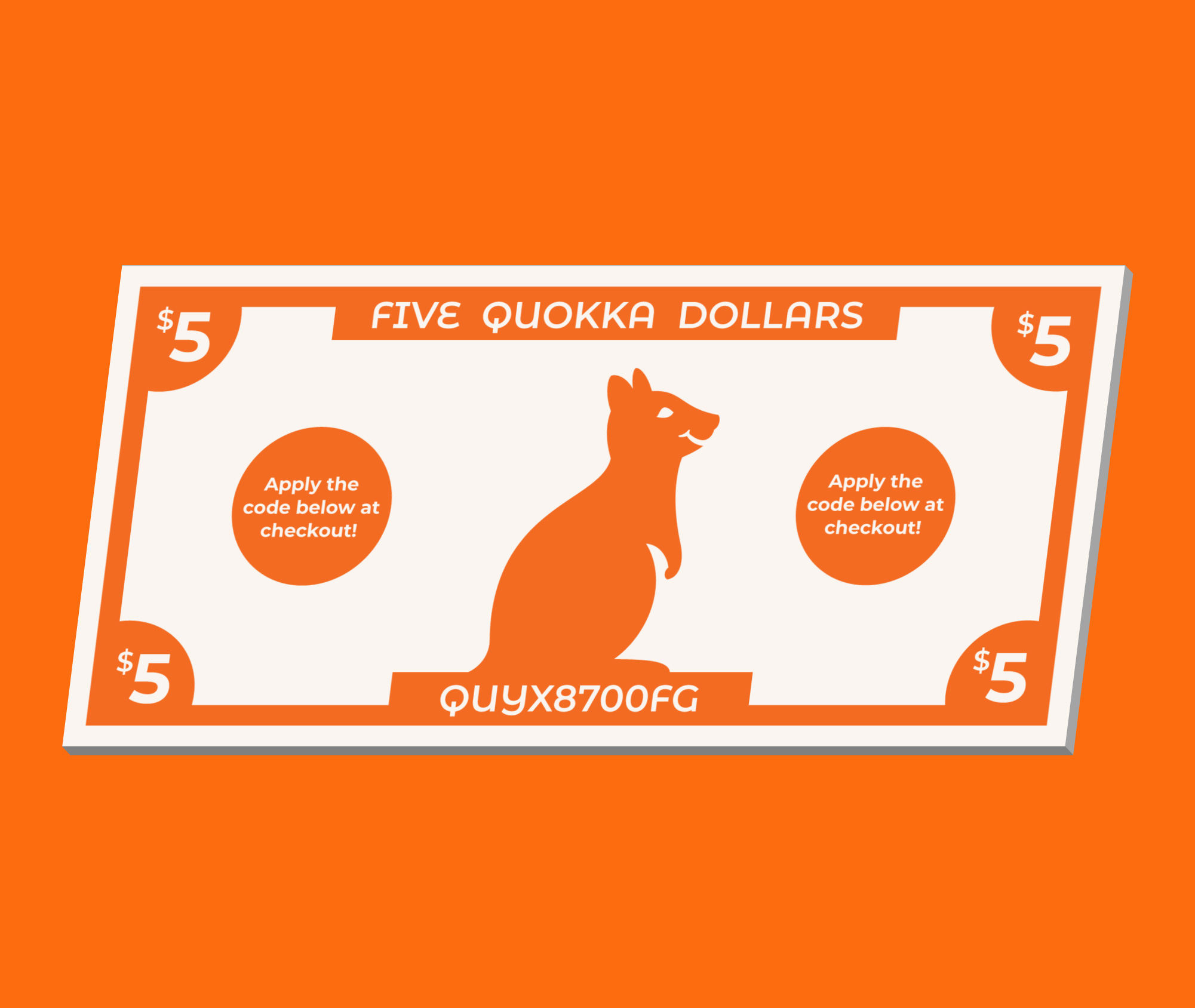 Secret Page Member Perks Include: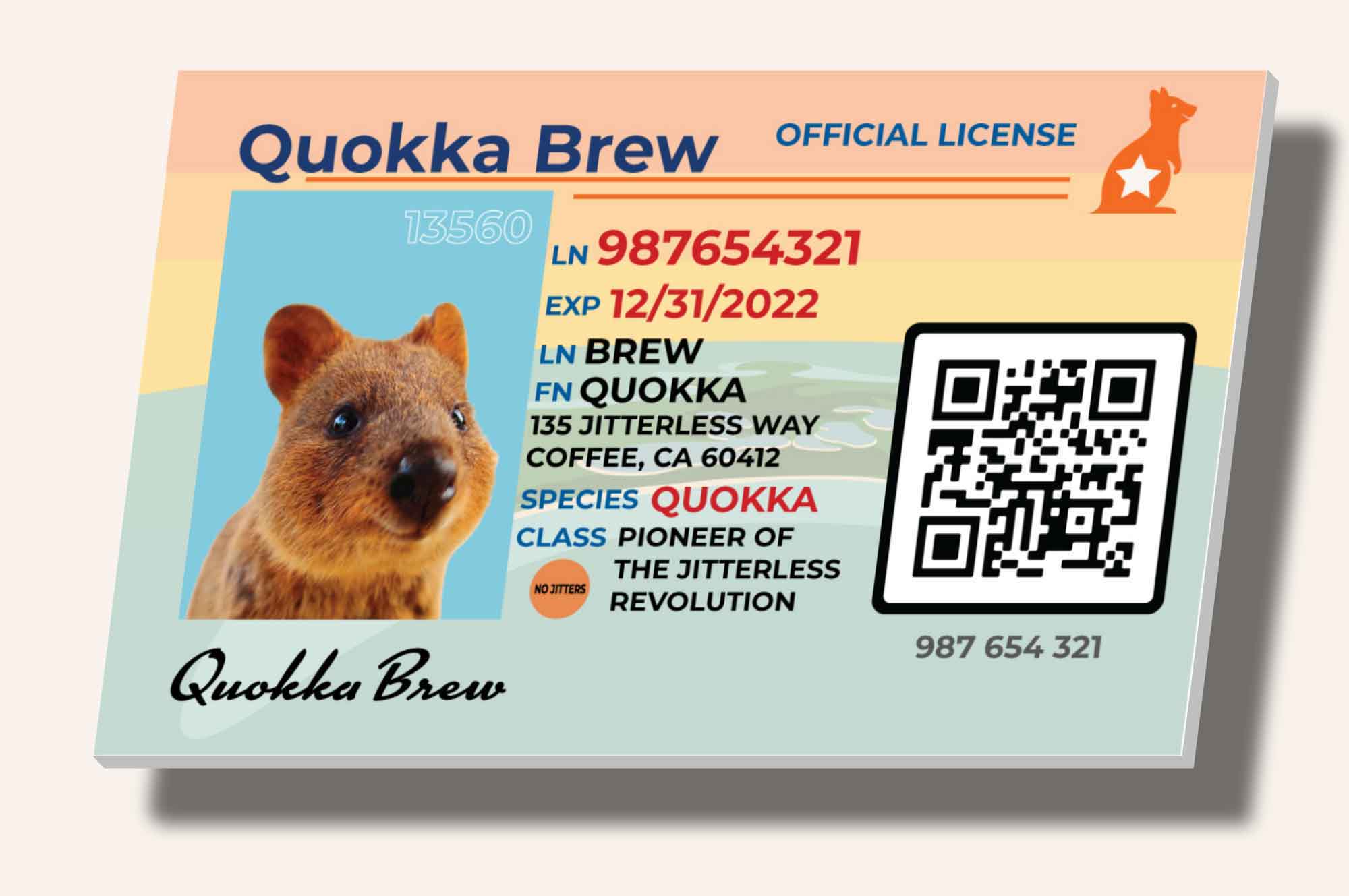 1. Giveaways
2. Prizes
3. Special Discounts
*Perks are only available to Quokka Brew Secret Page Members, so please keep this a secret! Perks are updated monthly so keep an eye for an email

Need a refill? Get Quokka below.
Need a refill?
Get Quokka below.